Obsidian v0.11.0 isn't rendering markdown todos. I'm using the base theme. Is anyone else experiencing this?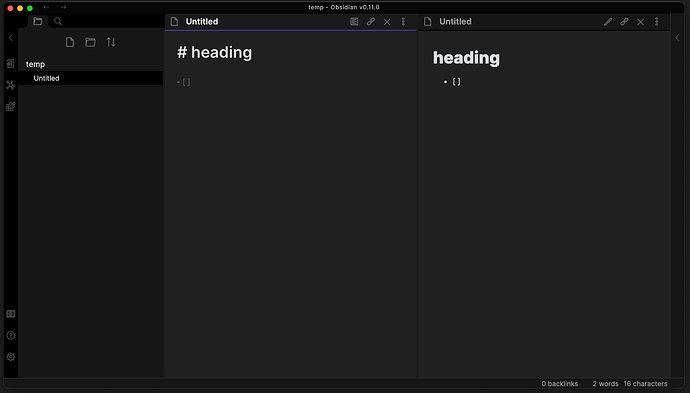 I think you need to have space in between the [ ]
It's hard to see in the image but I do have the spaces.
Can you try typing some text, then press ctrl+enter?
The syntax is:
- [ ] some task
That's it. I needed the space after the last bracket. Thanks.