Hi @WhiteNoise – I'm running into the following issue but am not sure if I'm doing something wrong (So not filing as a bug yet)
Basically, I can't seem to install the latest version of my PDF to Markdown plugin even though the latest release 0.0.6 has been around for weeks.
This is somewhat critical to me because 0.0.6 was a important fix to a disabled 0.0.5.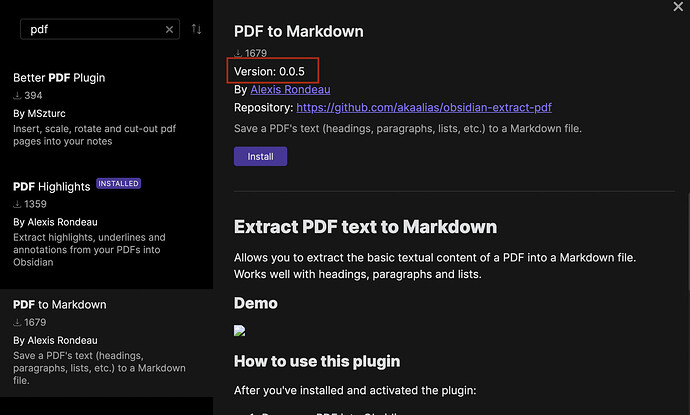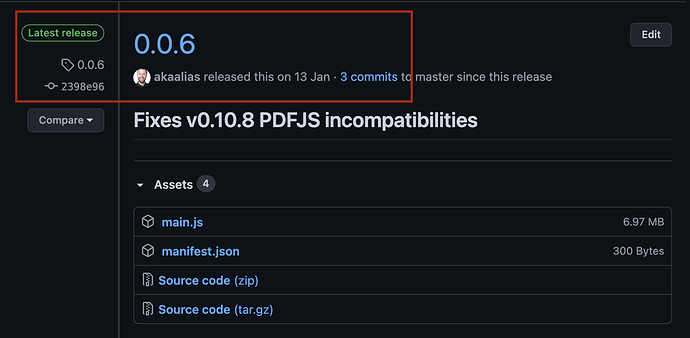 The releases are here: Releases · akaalias/obsidian-extract-pdf · GitHub
Any idea what I'm missing here?