Hello guys!
I have been testing Obsidian for few months and I really like it. I am still learning how to use it and what is the best approach to store the notes for me. I like the graph view very much, but I cannot get much of it. I read on this forum, that at the moment is not very handy, so I am looking forward to see any new features/plugins related.
However, I saw many nice graph pics online and I would like to have a nice one as well (it is a bit addictive to see the graph when new notes are added

). Is there any recommended way to make the graph view a little more transparent? or should I have some special notes-structure? At the moment, I have got something like the one attached.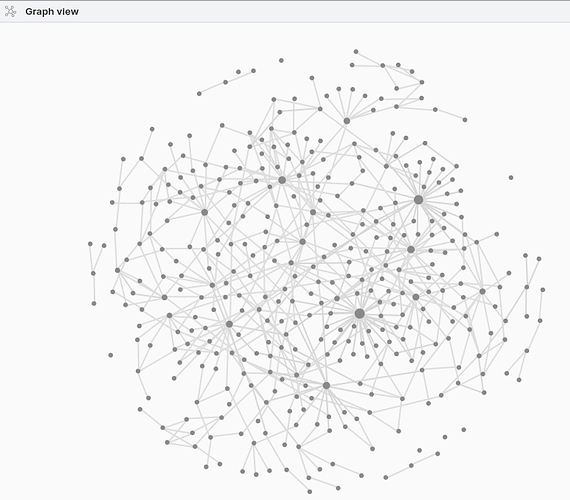 Thank you for any help with that!