[This thread with AlanG is a continuation from: Automatically update last modified date in note - Share & showcase - Obsidian Forum]
A window popped up in the Obsidian Forum panel to the right of this messaging system as I started to reply and it said I could send a private message. So, I clicked on it, but I have no idea where this reply will go.
The following is the template I inserted into a new test note: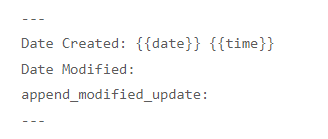 The following is the result in reading view: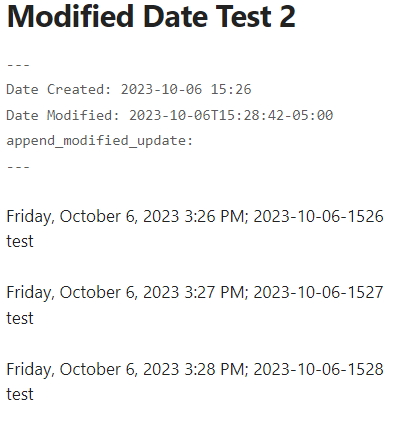 It's overwriting the Date Modified, rather than generating a list.
Now, the append_modified_update has a — sign.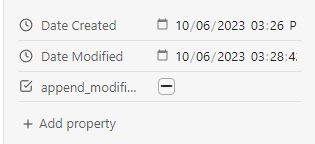 I did what you suggested, but it doesn't show a "purple tick".