Hi there, I'm glad to share some new functionalities for the plugin Obsidian daily notes opener.
Basically, the plugin allows you to open today's daily notes in a new tab, in an idempotent way. That means there will never be redundant tabs for the note, if it's not open, it will be opened in a new tab; if it's already opened, the tab will be focused.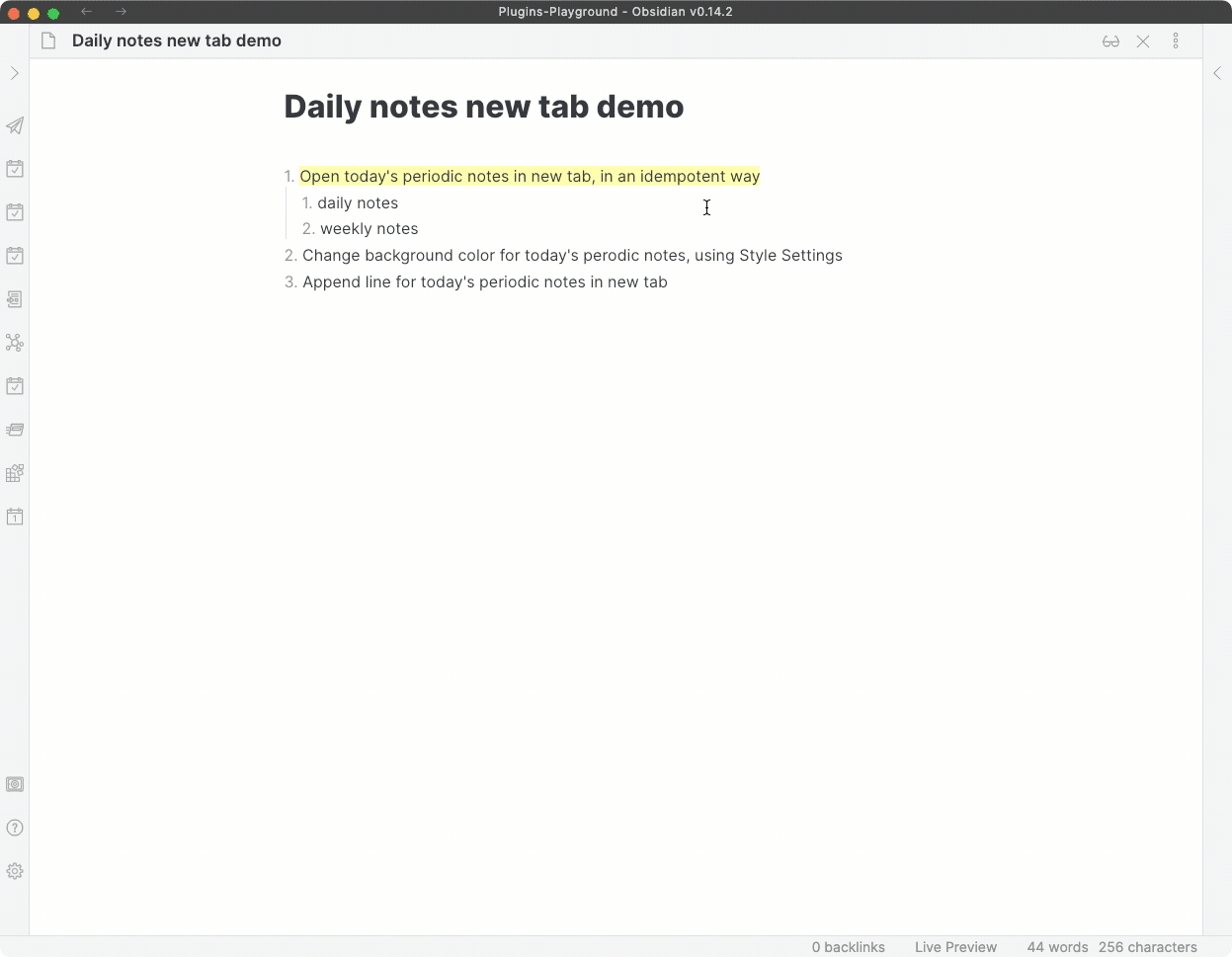 For the recent release of version 1.3.0, periodic notes (weekly) are supported, so now you can also open today's weekly notes. Additionally, periodic notes could be colorized using the Style Settings plugin.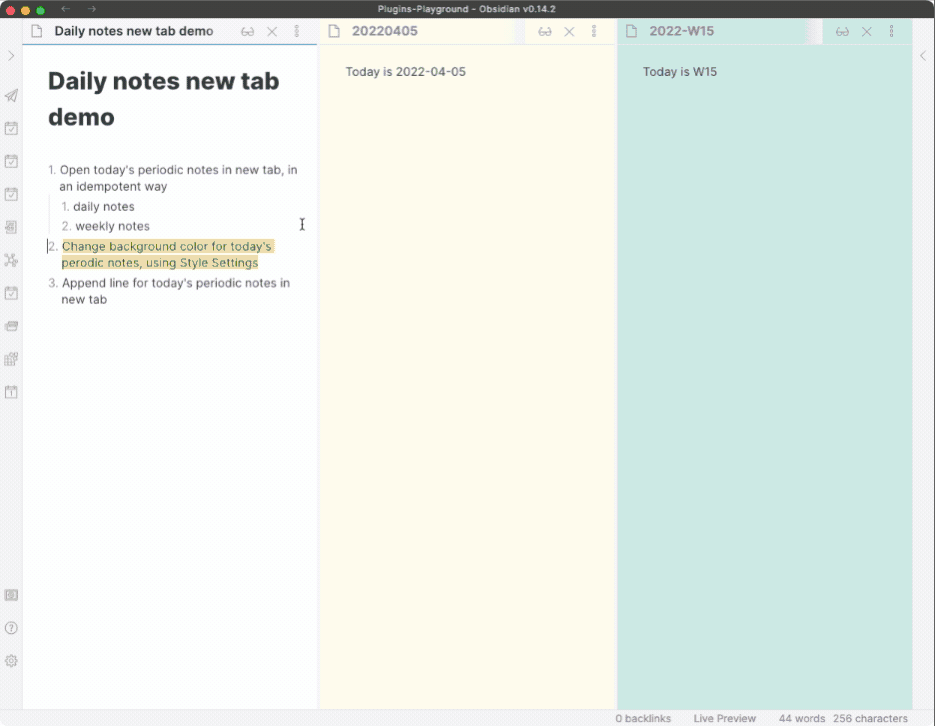 For the latest release of version 1.4.0, the "Append line" functionality is implemented, the command will open the daily notes and append a new line to the specified heading section. This is very handy if you want to use a keyboard shortcut to instantly start logging your activity.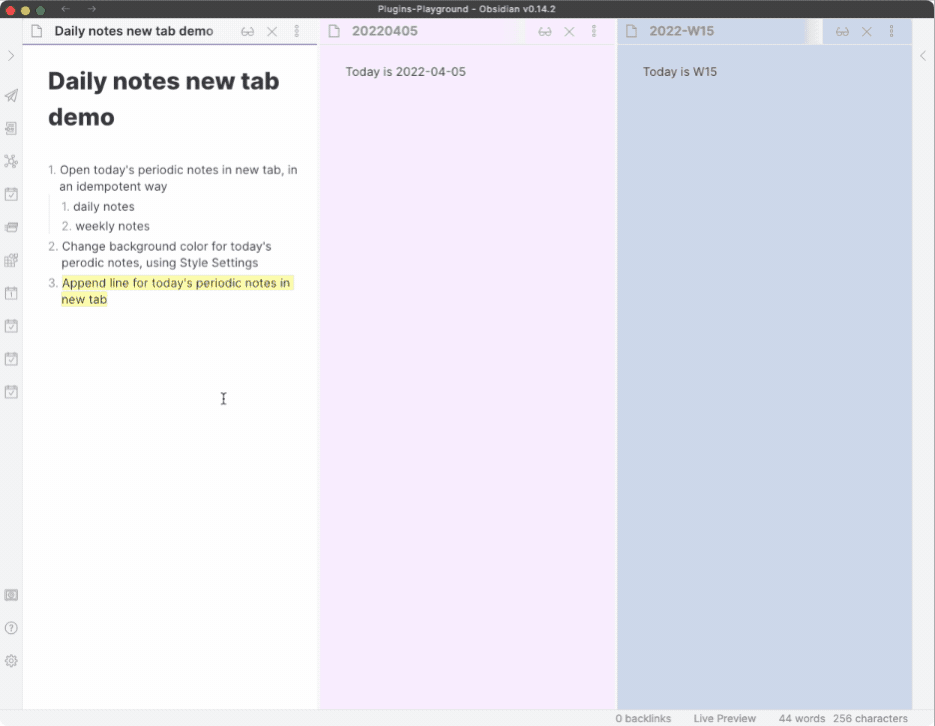 I hope the plugin and updates can bring you improvements in productivity, and you can enjoy writing and exploring daily notes as much as I do