My obsidian editing mode only show one line… I cannot work with it anymore.
Any help would be appreciated.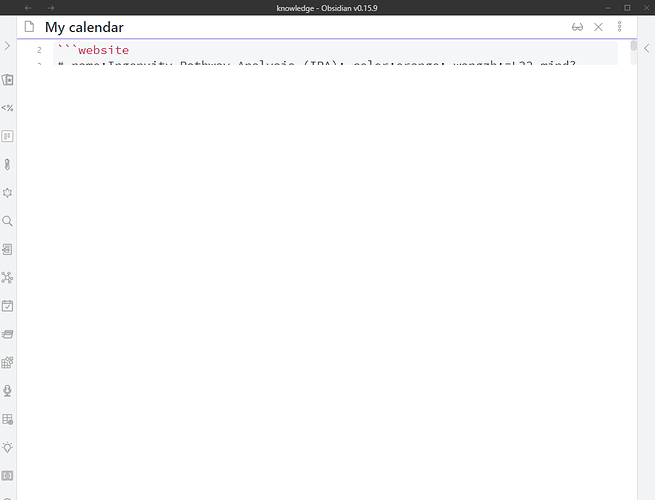 It would be helpful to have some more background information - what's your installer version? Are you using community plugins or custom css snippets? Since when did that problem occur? Did you change/install/uninstall anything? etc.
I'm using obsidian:0.15.9. I moved to a new laptop, and I copied the whold library. I'm using the same version obsidian in my old PC, and it still works well on that old PC.
Ok. Your answer trigered me some thingks. In the end, I found that the community plugin "Outliner" make this trouble. By now, what I can do is to disable this plugin. Hope someone can provide some more solutions if one want to use outliner.
I use the outliner plugin daily. It would be eaiser to understand the issue if u share the following
app version and installer version (there r two, u can see it in about page
what theme r u using
disable all css snippets u apply before
disable all plugins and just enable outliner
My suspect is that there's conflict between plugins
This topic was automatically closed 7 days after the last reply. New replies are no longer allowed.