Preview pane does not rendered numbered list with 2 spaces as indent (already set as the tab size in Settings).
This does not affect unordered list, though.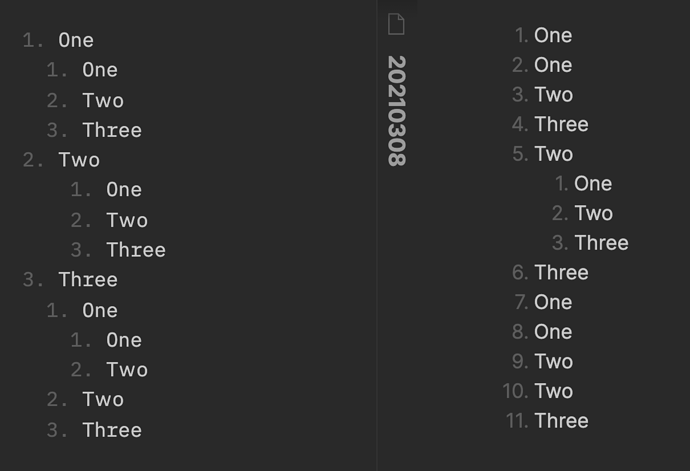 Steps to reproduce
Set Tab Size as 2 in Obsidian's Settings > Editor.
Make some numbered list items with 2-space indents and 4-space indents.
Compare results in the Preview pane.
Environment
Operating system: macOS 10.15.7
Obsidian version: v0.11.3