Steps to reproduce
Enter content (cursor in note)
Scroll down
Existing content is missing
Expected result
Expect to scroll and see all content. (Inserting cursor into blank area makes content visible)
Actual result
Content missing. Happens to content off-screen above or below. (The blank area in this png is all text. No images. No embeds. Very, very little formatting other than headings. Just plain text.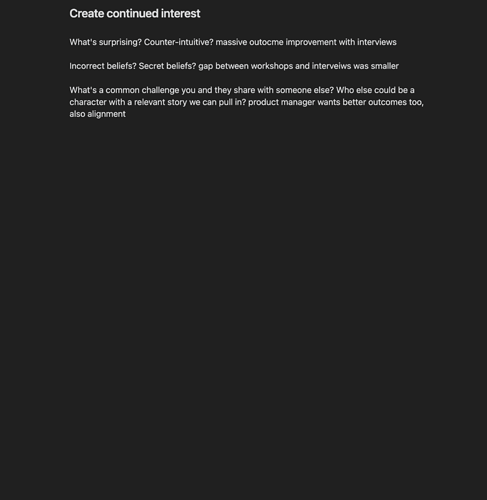 Environment
Operating system: MacOS 11.6.7
Debug info:
SYSTEM INFO:
Obsidian version: v0.15.2
Installer version: v0.14.5
Operating system: Darwin Kernel Version 20.6.0: Tue Apr 19 21:04:45 PDT 2022; root:xnu-7195.141.29~1/RELEASE_X86_64 20.6.0
Login status: logged in
Catalyst license: supporter
Insider build toggle: on
Live preview: on
Legacy editor: off
Base theme: dark
Community theme: none
Snippets enabled: 3
Safe mode: on
RECOMMENDATIONS:
Custom theme: for cosmetic issues, please first try updating your theme to latest. If still not fixed, please try to make the issue happen in the Sandbox Vault or disable community theme and snippets.
---
Additional information