Steps to reproduce
It is hard to reproduce. The situation is that I had obsidian set up in my MacBook, then I made a factory reset to the MacBook, and then reinstalled obsidian, and now all of the notes render like this: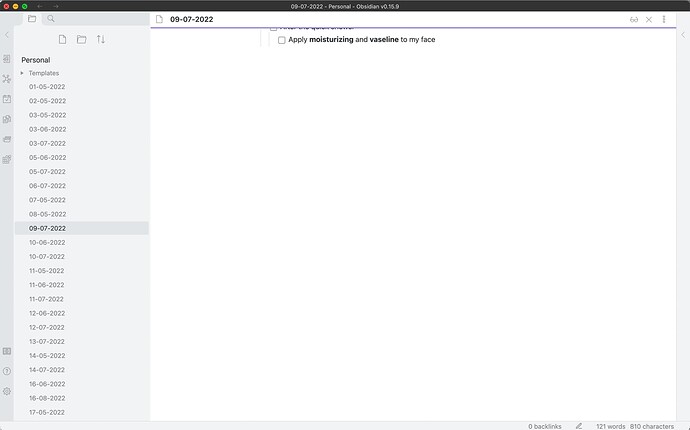 The vault that I use is stored in ICloud. When I enter through my mobile, everything works fine.
Expected result
I expect the note height to fit the window's height.
Actual result
The note height doesn't fit the container's height.
Environment
Operating system: macOS Monterey 12.6. In a M1 pro chip

Debug info:
SYSTEM INFO:
Obsidian version: v0.15.9
Installer version: v0.15.9
Operating system: Darwin Kernel Version 21.6.0: Mon Aug 22 20:19:52 PDT 2022; root:xnu-8020.140.49~2/RELEASE_ARM64_T6000 21.6.0
Login status: not logged in
Insider build toggle: off
Live preview: on
Legacy editor: off
Base theme: light
Community theme: none
Snippets enabled: 0
Restricted mode: off
Plugins installed: 3
Plugins enabled: 3
1: Kanban v1.2.40
2: Outliner v2.2.5
3: Excalidraw v1.7.20
RECOMMENDATIONS:
Community plugins: for bugs, please first try updating all your plugins to latest. If still not fixed, please try to make the issue happen in the Sandbox Vault or disable community plugins.
---
Additional information
Disabling community plugins solve the issue. But I use them a lot.