Steps to reproduce
[page1][]

[page1]: /page1.md

Such reference link Markdown files cannot generate normal internal links and become external links.
reference link
Expected result
It is expected that after clicking, you can jump to /page1.md, and the relationship graph can also display the connection relationship normally.
Actual result
This link has become an external link and cannot enter the page1.md page normally.
Environment
Operating system: Windows 10 21H2
Debug info: can not find this selection.
---
Additional information
Here is screenshot: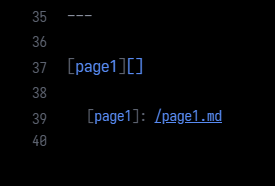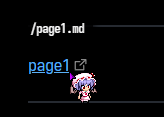 VScode can do this.
---
Obsidian is great software, hope it works better, Thanks to all developers.