Hello guys! I've been working on adding outilner-like hierarchy to search views, and I'd like to invite some brave beta-testers to try things out and give me some feedback (feel free to create issues: Issues · ivan-lednev/better-search-views · GitHub).
This plugin is kinda like query-control + influx on steroids. It enhances every native search view: global search, backlinks, backlinks in document and embedded queries.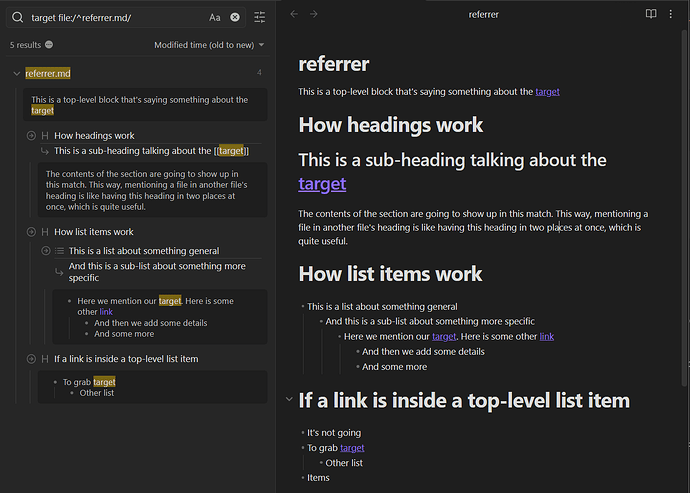 Beware!
It is still early in its development, so things may break
You need to reload Obsidian after enabling the plugin
For now you can try it out via BRAT (GitHub - TfTHacker/obsidian42-brat: BRAT - Beta Reviewer's Auto-update Tool for Obsidian. Part of the Obsidian42 family of plugins.), the download code is ivan-lednev/better-search-views Here is a link to the repo: GitHub - ivan-lednev/better-search-views: Outliner-like breadcrumb trees for search, backlinks and embedded queries
Have fun!