What I'm trying to do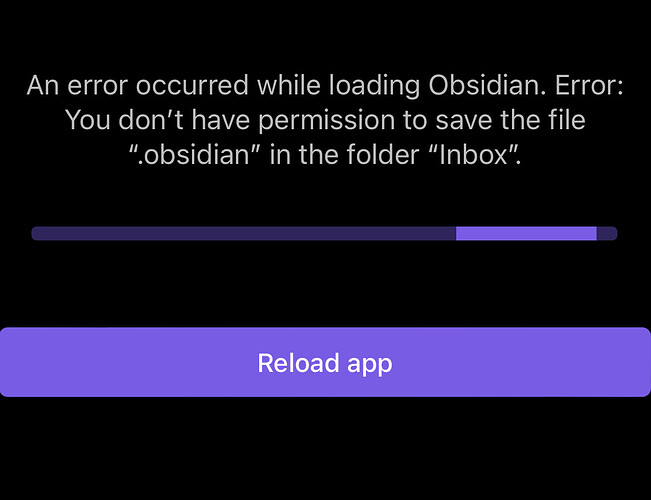 A vault appeared in my list of vaults called "Inbox", that I did not create. Naturally, I had to figure out what that was, so I tapped on it to open it. And now I can no longer do anything in the Obsidian app on my phone. It is stuck as shown in the screenshot above, and clicking Reload does nothing but recreate the error immediately.
Things I have tried
This is essentially the same problem as here, but that one was for a test version of the app, and there was no resolution except to install a different version. Mine is the latest version from the App Store.
I have used the Files app to try to find this Inbox vault, and it does not exist in the Obsidian folder in iCloud or the one in "On My iPhone". It was suggested that it is a hidden folder, because that user could access it from their computer when connected to their phone. I don't have access to a computer right now, but in any case, they were not able to resolve it by deleting the hidden folder, and so I'm not sure it would help me either.