Things I have tried
I made a simple CSS file: tkim-customization.css
.status-bar {
display: none;
}
I just want my custom snipper work …
What I'm trying to do
I just want to use a custom CSS snippet. There are lots of good ones in this forum, but none of it ever works. Nothing happens.
My environment:
macOS big sur
MacBook Pro 2015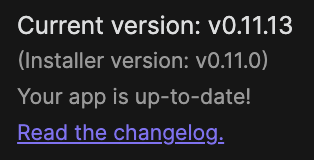 I relaunched Obsidian, and made sure my snippet was recognized and loaded and enabled in Setting (see below image).
I disabled all community plug-ins and tried again, but still none happens.
I disabled my community theme – Red Graphite and tried again, but nothing happens.

Can somebody please help me fix this? Any clue will be welcomed.