Use case or problem
I have many different sections of my vault with tons of files linking together which all have different color groups for each folder on the graph. This makes it very hard to find anything in the global graph easily and trying to filter one folder results in nodes of all the same colors unless I manually go in and add more color groups which slows down the graph rendering even more.
This is what's kept me from really using graph view in any capacity.
Proposed solution
I would love the ability to have different filters that each have their own color groups that I could switch between easily. Essentially functioning like workspaces for the graph view.
---
I would probably recommend using the name Groups for this and changing the node coloring name to Colors as I think that would help clear up some confusion about what these do.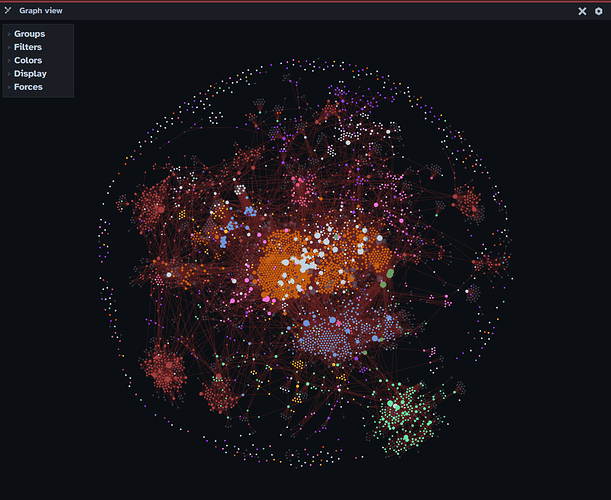 ---
That or just call it Views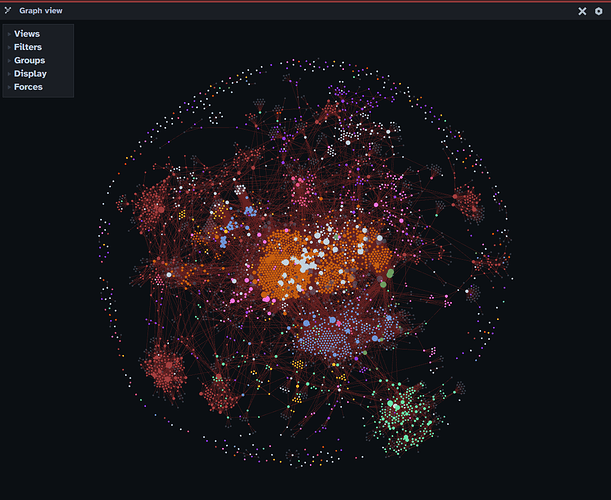 ---
Current workaround (optional)
The only workaround for something like this is to create different workspaces and load those in as the color grouping is saved per workspace.
It's too clunky and I would rather not have to switch my entire workspace just to change color groupings on the graph.