I also posted in discord, but I was wondering if anyone knows of a way 1. to move around tabs in the mobile version of Obsidian?
I like to keep a local graph on the sidebar but can't seem to figure out how to get it there on mobile
Instead I get stuck with this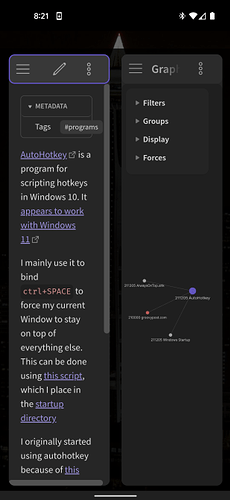 I'm using Android.
Obsidian Mobile version is 1.0.5.