Hi,
I am hoping to get a little help modifying the note title location / appearance. I really like having the note title be a little more prominent while I am working on it, so I really liked the "Notion" theme which makes the title bigger and more prominent.
There are a couple of things that I am trying to tweak though, but have so far had no luck in in trying to modify the CSS:
Have the note title be left-aligned, in-line with the content text
Remove some of the white-space between the note icons, the title, and the content
I've tried adjusting the "margin-left" value from auto to 60, 80px etc in this section:
.workspace-leaf.mod-active .workspace-leaf-content[data-type=markdown] .view-header

I can get it lined up to the left this way, but then when I resize the window, it stays static to the left while the content position adjusts.
I've attached a screenshot of how it currently looks like for me (the red title is a modification I've made from the original.)
Any help here? I have looked around the documentation for themes but can't see anything about how to adjust the title appearance / position.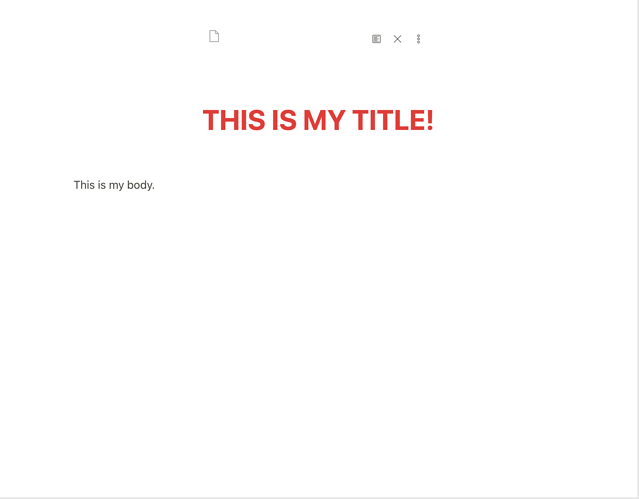 @death.au - not sure if you have any suggestions?