Hello everyone, I do have icon on Menu and Panel, but when I open Obsidian, it doesn't show the icon.
On the Menu: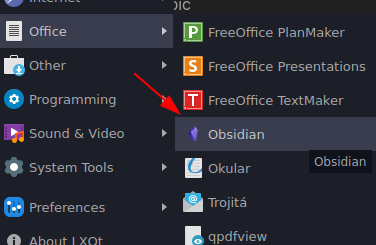 On Panel:


But then, when I open Obsidian, the icon is missing:


Steps to reproduce
Download Manjaro LXQT and Install Obsidian with AppImageLauncher or Snap or Flatpack or even AUR and all the 4 methods will not show the Icon when Obsidian is openned.
I have already try Meta Post - Linux tips, tricks & solutions to common problems - #3 by argentum. I'm not totally missing icon, just when I open Obsidian.
Thanks
Environment
Operating system: Manjaro LXQT up to date
Obsidian version: Obsidian 0.9.10
Edit: Solved. I just need to mark "Use Icons by WindowsClass, if available" on Configure Panel > Widgets > Select task manager > Click on Configure > Then mark the option bellow.