I have searched here in forum and I did not see anything about this. Sorry if I have jumped any post.
I can reproduce this in Sandbox Vault.
Steps to reproduce
Create a new note and add front matter below or use property menu.
---
cssclass:
---

Expected result
See the property with the same name cssclass as I have wrote


Actual result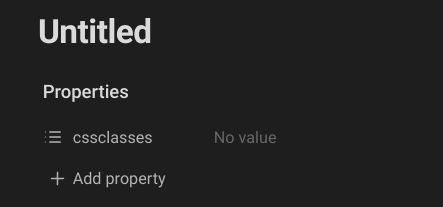 But I can see in a text editor cssclass:
Environment
SYSTEM INFO:
Obsidian version: v1.4.1
Installer version: v1.3.5
Operating system: #1 SMP PREEMPT_DYNAMIC Mon Jul 10 10:03:25 UTC 2023 (b97b894) 6.4.2-1-default
Login status: logged in
Catalyst license: insider
Insider build toggle: on
Live preview: on
Legacy editor: off
Base theme: dark
Community theme: none
Snippets enabled: 0
Restricted mode: on
RECOMMENDATIONS:
Maybe to let clear to us the options available for cssclass in documentation and accept the two options like alias and aliases.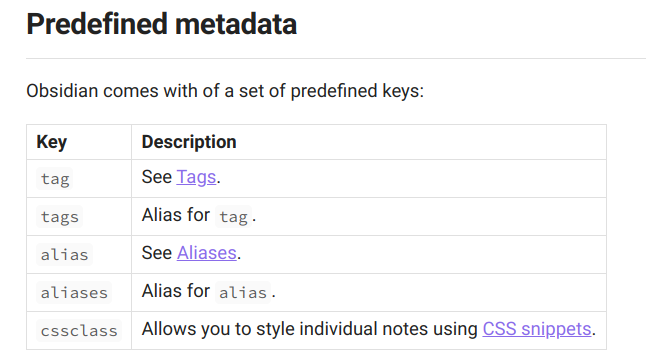 ---
Additional information