Things I have tried
Under the new update, It is not possible to see which menu item is selected when in Light mode. Example, in dark mode it's easy to see the first item is selected: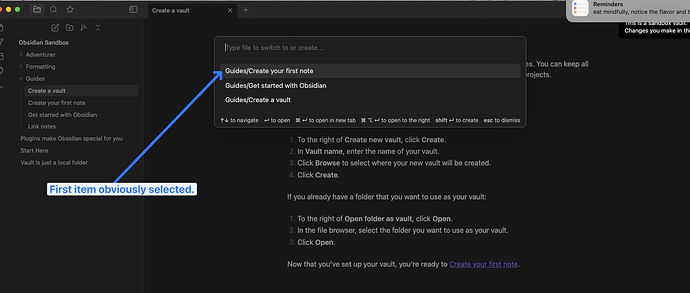 And in light mode, it's impossible to tell which is selected: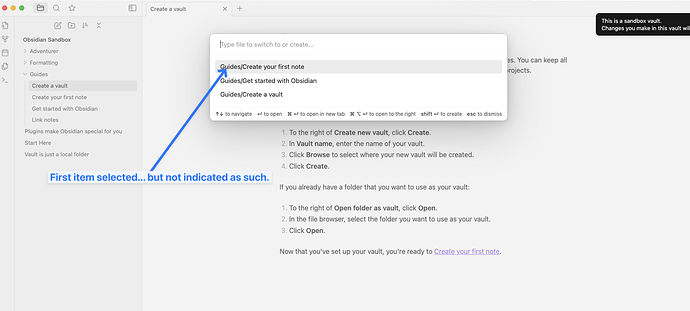 This is the sandbox vault with no community plugins.
What I'm trying to do
I want to navigate the menus using only my keyboard, but if I can't tell which item is selected, I have to go back to the mouse.
Can anyone shed light on this? Is it a bug?
Debug info
SYSTEM INFO:
	Obsidian version: v0.16.2
	Installer version: v0.14.6
	Operating system: Darwin Kernel Version 21.6.0: Wed Aug 10 14:28:23 PDT 2022; root:xnu-8020.141.5~2/RELEASE_ARM64_T6000 21.6.0
	Login status: logged in
	Catalyst license: insider
	Insider build toggle: on
	Live preview: on
	Legacy editor: off
	Base theme: dark
	Community theme: none
	Snippets enabled: 0
	Restricted mode: on

RECOMMENDATIONS:
	none