Hi all,
I was working in Obsidian today when all of a sudden some of my notes disappeared. I think it happened when I created a new folder called 'Raw Data,' but I can't be sure. The lost notes were created a few days ago, whereas the notes and folders that I created today remained. As you can see below, though, my File Explorer shows the notes from a few days ago but NOT the notes or folders from today. Take a look: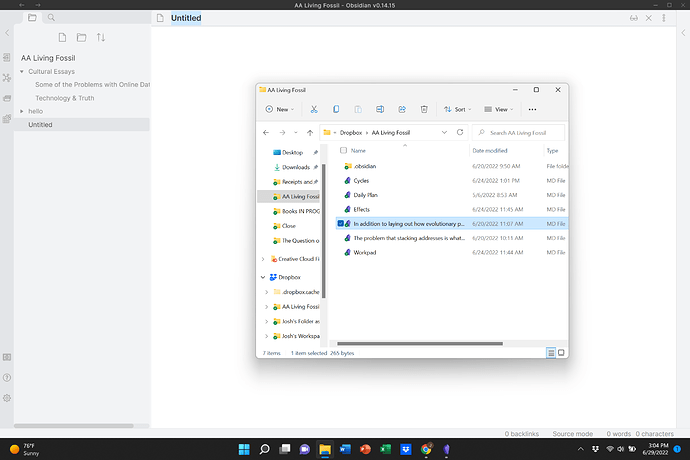 Furthermore, when I copied one of markdown files in file explorer into a different vault, it appeared like normal. But when I copied markdown files from that other vault into the problem vault, those notes didn't appear. So, my two guesses for what is wrong are: a) something wrong with the problem vault or b) Dropbox is somehow interfering.
Since I can't find anything on either of these issues, I'd love the community's help. These kinds of problems are incredibly concerning for me, as basically the worst thing a platform can do is remove some of my content. I am using Windows 11 btw.
-Josh