Hello! My question is quite simple, really. How do I implement a double closed path integral symbol? I am aware of \oint but that's only a single closed loop integral. I am looking to make some notes on Maxwell's equations.
It's this symbol here.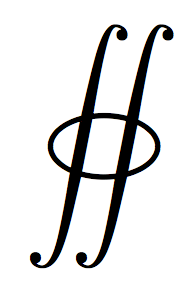 Any help is appreciated! I am willing to install plugins.