Things I have tried
The Obsidian way by using links in the file itself

After exporting it to PDF it just simply becomes blue coloured text, you can't click on them.

Using plugins. I have used one by hipstersmoothie, and Aidurber.
After exporting the file to PDF, the table of contents don't even appear. But can be used by Obsidian, but not the PDF. Which is not what I want. What I want is a table of contents that can be used in the PDF as well.

By following this stackoverflow post, and various other answer it doesn't work like I want it to. Take this as an example: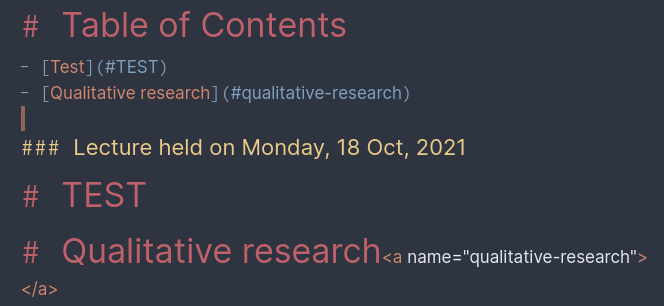 The one in the example that does work is the first one [Test](#TEST), however, the second one doesn't.
I also tried typing it in literally for qualitative research.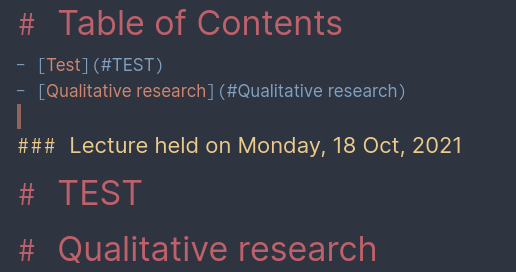 But in preview mode, it just shows up as [Qualitative research](#Qualitative research) literally.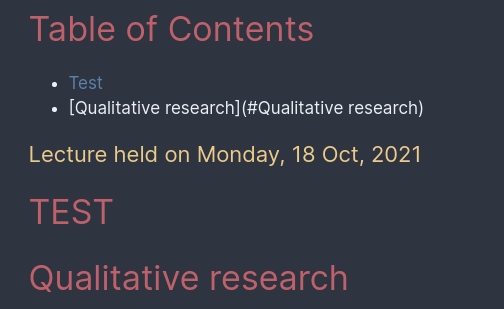 What I'm trying to do
Manually create table of contents that also work after it's been exported to PDF.