Search results show raw md instead of parsed md. Has this come up before? It's unusable! There aren't even line breaks.
Eg:
This is my actual content: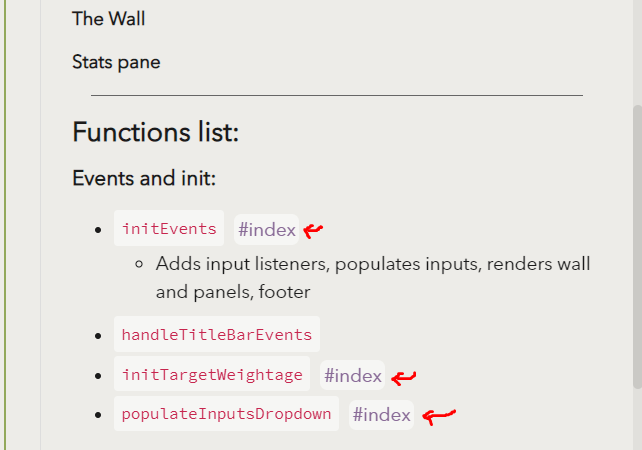 What I expect when searching for #index is:
initEvents
initTargetWeightage
populateInputsDropdown
However, this is what I see: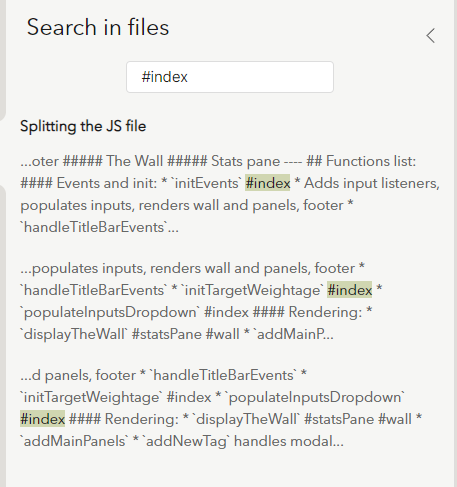 As you can see, if there are >10 results, there's no way I can find what I want! It shows everything, right from the heading as raw .md.
Has this come up before? Will this be fixed? Sorry, but search seems like a pretty basic requirement!