Use case or problem
The problem is that when there are many files in the database, keywords searches become useless. For example, I have articles about ink, and when I search, it will give me useless results as "links" or "backlinks".


Even on this forum, I can't find any topic by keywords in the middle. But for some reason this is built into the program. ¯_(ツ)_/¯
Everything is perfectly searched for by the keywords from the beginning of the sentence.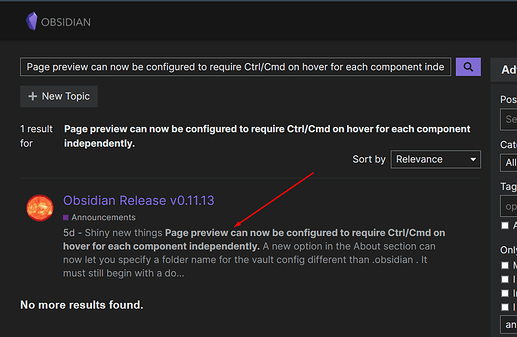 But it doesn't work if the search starts from the middle of a sentence or phrase.


Proposed solution
Make a search result for files only at the beginning of a word.