Magma Theme for Obsidian
A dark theme for Obsidian. Includes a dark UI with a tint of orange, and also a color-changing panel header. Contains a whole lotta orange.
Screenshots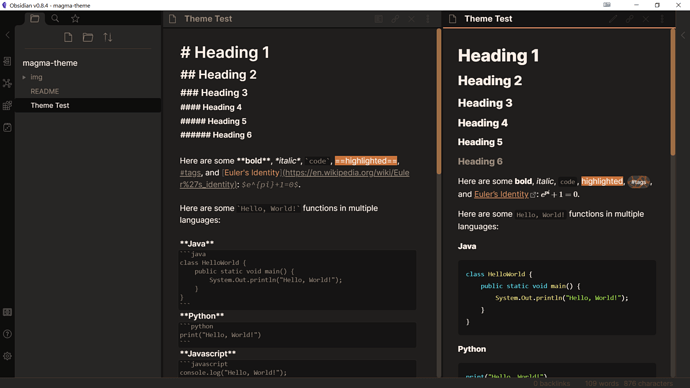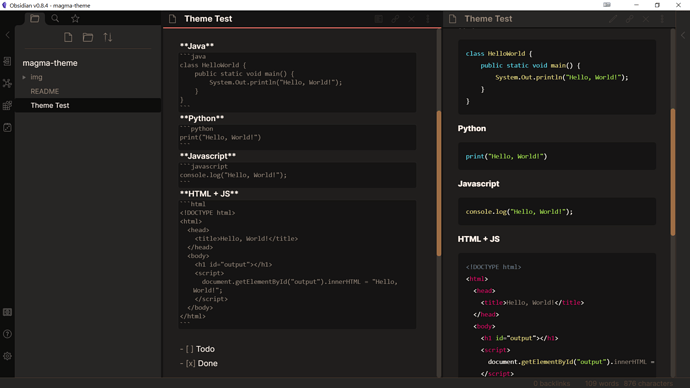 Usage:
Open your Obsidian Vault
Turn on "Custom CSS, " if you haven't done so already. To do so, click on the gear, then go to "Appearence", and switch on "Custom CSS"
Download the file obsidian.css, and paste it into your vault folder.
Enjoy!
For any advice or problems, you can email me at [email protected], or open an issue.