MacOS allows for a very handy feature that replaces snippet of typed text with another text. A build-in, poor man's KeyboardMaestro/TextExpander. Some applications allow for Text replacement, some don't.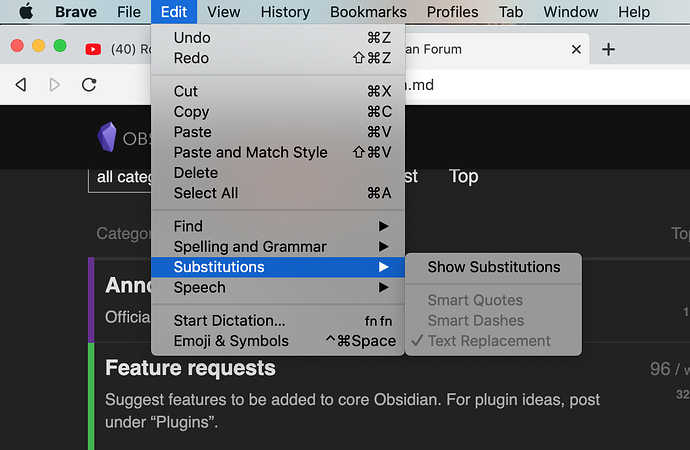 Enabling text replacement in Obsidian would allow users to use the templates/autocorrects they have already created and encourages more templates to be built. This makes a quick workflow accessible to people without those pricey, full-fledged applications.
Edit: Espanso seems like a free, open-source bridge for now until Text Replacement is enabled.