Hey all!
I find myself cut-pasting blocks a lot lately so I'm building this plugin that allows to quickly move blocks up-and-down.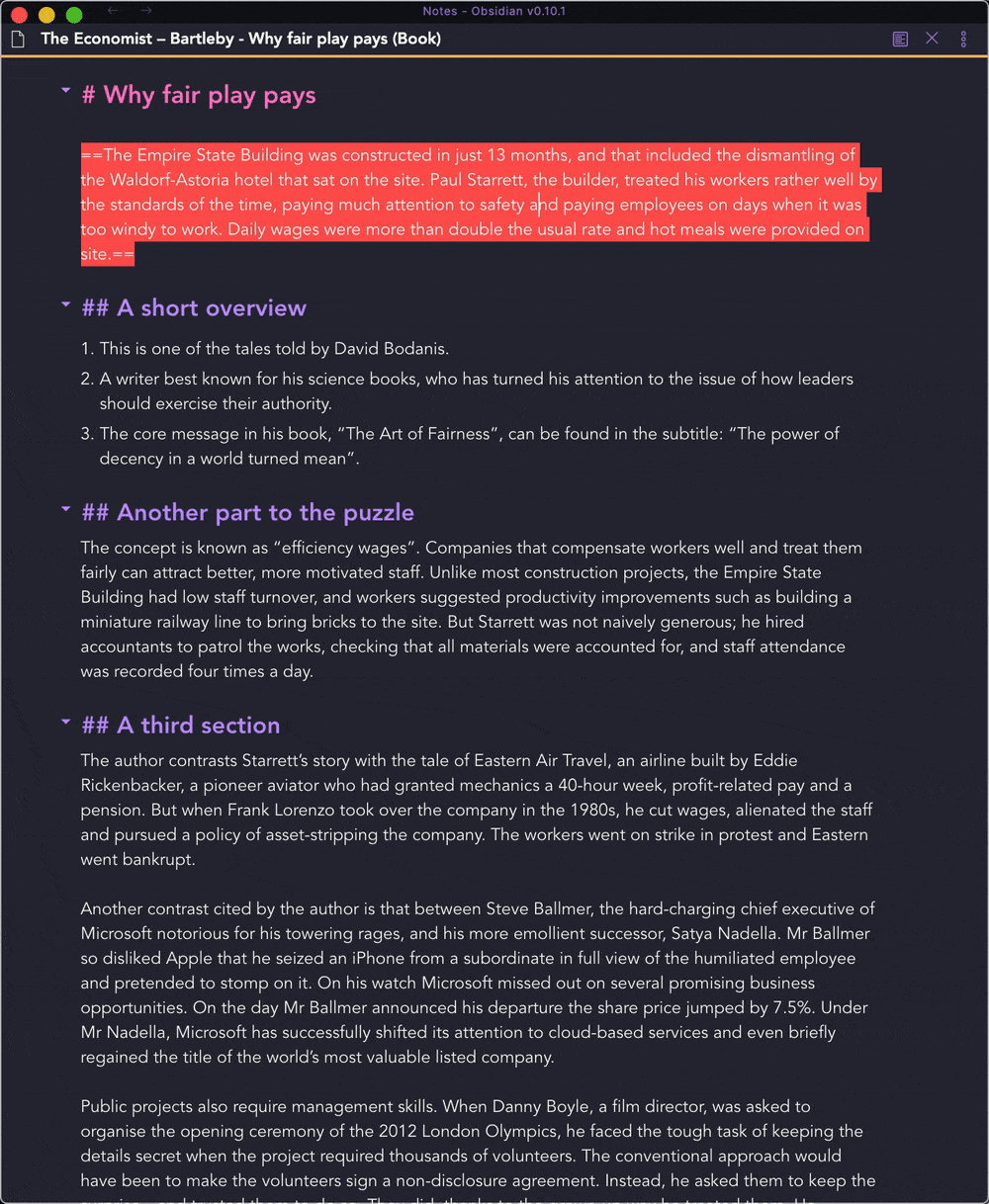 If you're interested to use it, I'd love to understand
What hot-keys would you assign for UP and DOWN?
Where/how in your workflow would this be useful?
Let me know what you think!
Alexis
PS: "Blocks" are, in this version anything that has a newline above and below. So, it's NOT context-aware of nested blocks like "H1 -> H2 -> H3 -> Paragraph" – and I'm actually liking it much more this way. Weirdly, for me, it's easier to use even though "less smart."