When I look up things, I do not use my vault for it. Instead, I'm using a search engine. It would be nice, if related notes to a search could be embedded into the search results.
What I imagine (as an example in DuckDuckGo):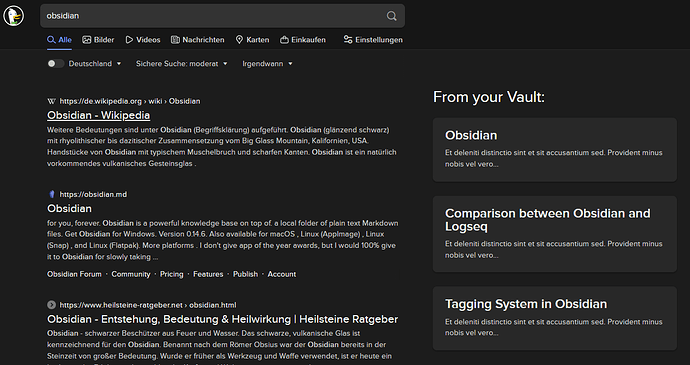 Do plugins exist, which can achieve something similar?