What I'm trying to do: Have a useful graph view to organize my brain
This is a very vague question, but I see screenshots of other's graph views, and they look like tightly organized clusters. My entire vault looks like this: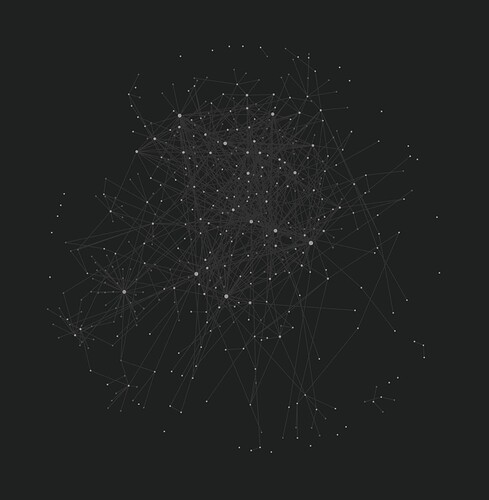 Are my notes too fundamentally interconnected? Am I manually connecting too many things? Am I not atomizing my notes enough? I use daily notes, and link things to my thoughts, but maybe that's destroying the usefulness of my graph view. Any advice is appreciated.