Steps to reproduce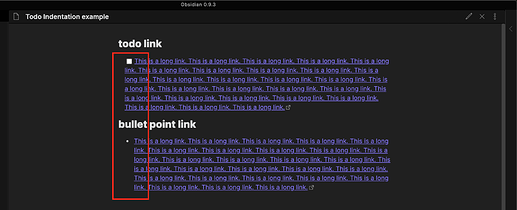 Create a todo item.
Set the text to a markdown link that has a long title.
View preview to see that the text that wraps around on the second line is not indented.
Compare with bullet point indentation.
Expected result
The todo item's indentation should match a bullet point item's indentation on word wrap.
Actual result
Todo item does not have any indentation on word wrap.
Environment
Operating system: macOS Catalina
---
Additional information