We strongly recommee this line.**
Steps to reproduce
Type long text as usual in korean, and select text, hit double braket.
And click the link with command key to open another window.
Expected result
Open new file with long text file name.
Actual result
File name is broken somewhere in half. and the window disapear.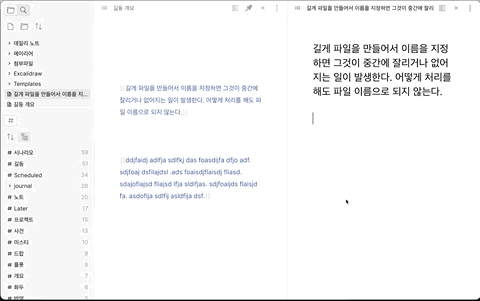 Environment
Operating system: MacOS 11.4
---
Additional information
It only happen with korean letters. I tested it with alphabets and no issue occured.