I tried to import a local video outside the library, using the media extended plugin.
The format is [test](<file:///D:/test.mp4>).
The video format is h264 encoded mp4, and it can be opened in edit mode, but it's on a local player, so there's no way to view it in obsidian. I only selected a few seconds of the video for testing purposes, but it still won't play, as shown below: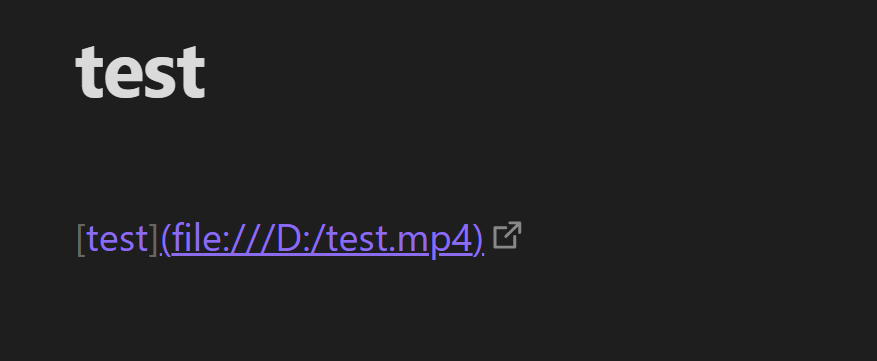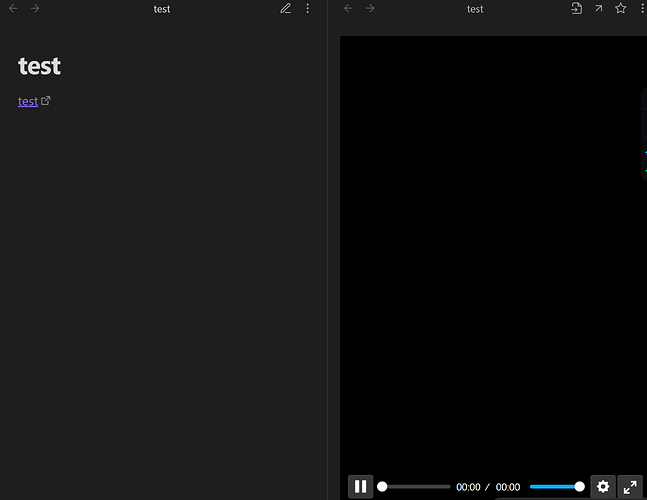 Are there any other factors intervening the process?
version:1.3.5
I've already restarted the computer and reinstalled the plug-in and there's nothing to do with that.