Steps to reproduce
Unclear, though I think this behaviour applies to all pre-v0.8.12-update created links/notes. Trying to update a link by cut-and-pasting it does not fix the issue.
Expected result
In the local graph view, I see every note that is linked by this note or that links this note. If I enable the display of transitively connected nodes, no node is shown as a duplicate.
More precisely, referring to the actual result example shown below, I expect to see a direct connection between, e.g. signatures and undeniable-signatures.
Actual result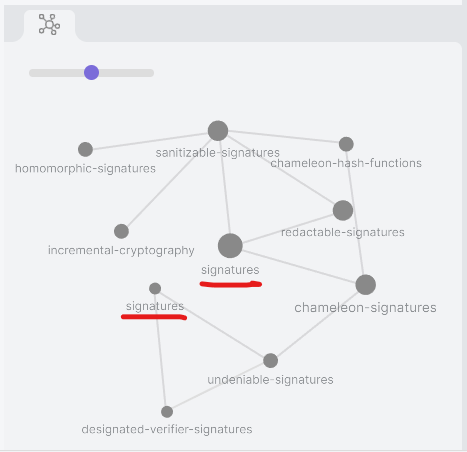 Environment
Operating system: Windows 10
Obsidian version: v0.8.12
---
Additional information
Links work as expected in the global graph view.
Update: undeniable-signatures just started to be shown correctly in the local graph view. However, other notes that appear in the global view are still missing.