I am using Obsidian in an Android Mobile. I want to link to my notes headings.
It is possible according to test1, I shared below but I don't want it to be display as test#test1 instead just test1.
I tried test2, the way links work as I want just in .MD file but not within mermaid.
Then, I tried test3, obsidian uri don't work within mermaid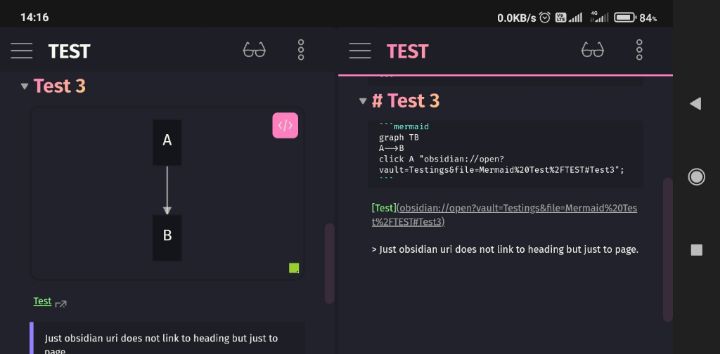 Please be kind enough to assist me on this problem