Hello,
I have two items, one of them a task item with some lines below it (used Shift-Enter to insert these lines):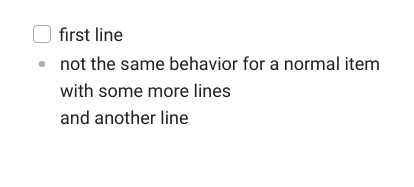 (in view mode)
in edit mode, this looks like: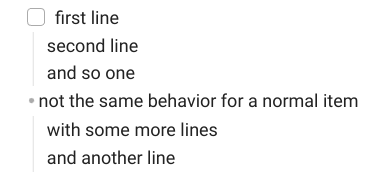 For some reason, the additional lines below the task item are hidden.
In plain-text that looks like
- [ ] first line
        second line
        and so one
- not the same behavior for a normal item
    with some more lines
    and another line

Why is that behavior so different? How can I make the lines below a task item shown?
Thanks!