Steps to reproduce
Start typing in any file, any vault (including sandbox).
Expected result
Snappy typing
Actual result
Very bad stuttering. Gets worst the faster I type
Environment
Operating system: Fedora Linux 37 (Workstation Edition)
Debug info:
SYSTEM INFO:
Obsidian version: v1.1.9
Installer version: v1.0.3
Operating system:

#1

SMP PREEMPT_DYNAMIC Wed Dec 21 18:33:23 UTC 2022 6.0.15-300.fc37.x86_64
Login status: logged in
Catalyst license: none
Insider build toggle: off
Live preview: on
Legacy editor: off
Base theme: light
Community theme: none
Snippets enabled: 0
Restricted mode: on
---
Additional information
The bigger the file the worst it is. Obsidian starts eating up my CPU when i start typing.
Not typing in obsidian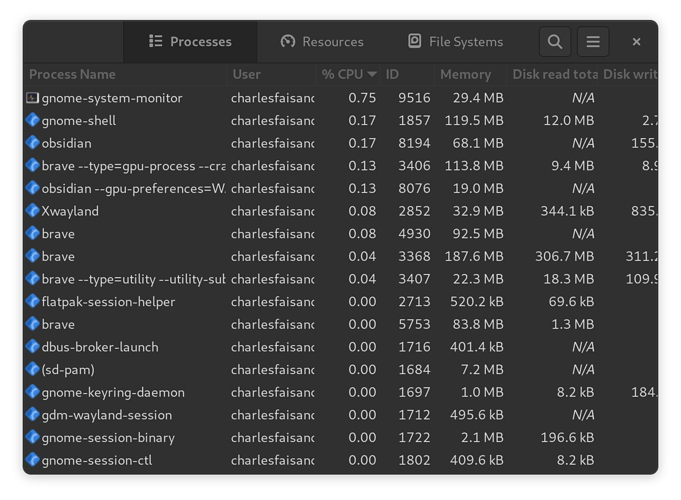 Typing in obsidian: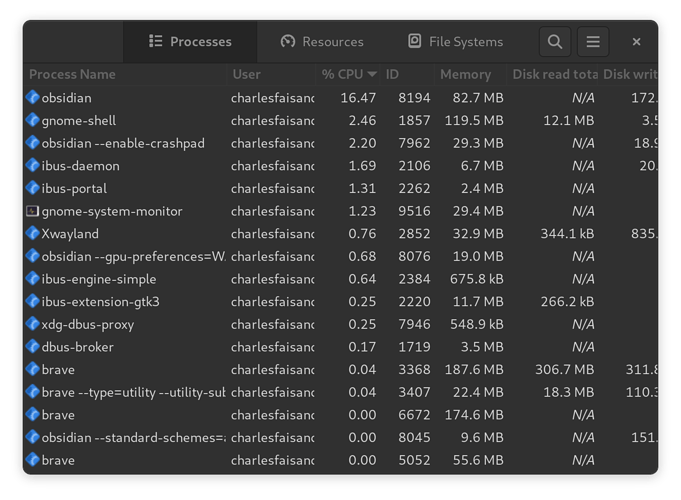 Not laggy on other text processing software, except libreoffice writer when I add images in the file. Libreoffice doesn't take up as much CPU.
Tried turning off hardware acceleration, no effect.