I have several Kanban Boards where I have task lists using the Kanban Plugin In,
I want to query these boards (4 of them) to pick all things due TODAY and if there are none then 1-2 future tasks. I want them grouped by project which is identified with a tag, this would show up in each daily note. Also having status or (kanban list) as a sorting option.
Current Kanban board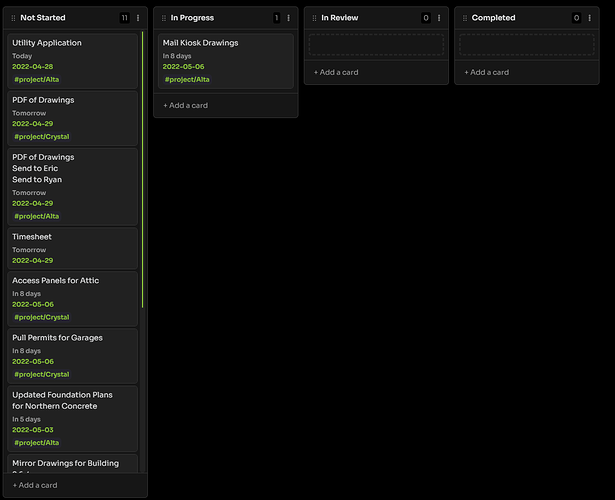 Query I am trying to get
List tasks due today for all projects

If no tasks due today then list the next 2 future tasks
Projects are identified by a TAG

Group by Project
Show which Kanban List it is in (Not Started, In progress, In review, but do not include completed)
Sort by due date.
Display as table with Task, Due Date, List, Project
I am new to both of these plugins, so help would be appreciated.