What I'm trying to do
I'm trying to justify text using a custom css snippet in Obsidian Desktop (Windows) and Mobile (iOS). The following snippet seems to work fine on Windows, but text-align: justify isn't recognized on iOS at all. text-align: left and text-align: right are working fine on Windows and iOS, it's just justify that's causing the issue. It also looks fine on Windows using the console command this.app.emulateMobile(true).
The issue only happens in edit mode, in reading mode both iOS and Windows are looking identical. Does anyone have an idea on how to debug this?
.longform-leaf .cm-line,
.longform-leaf .markdown-reading-view p {
  font-family: Menlo, 'Courier New', sans-serif;
  text-indent: 50px;
  text-align: justify !important;
}

On Windows it looks like this: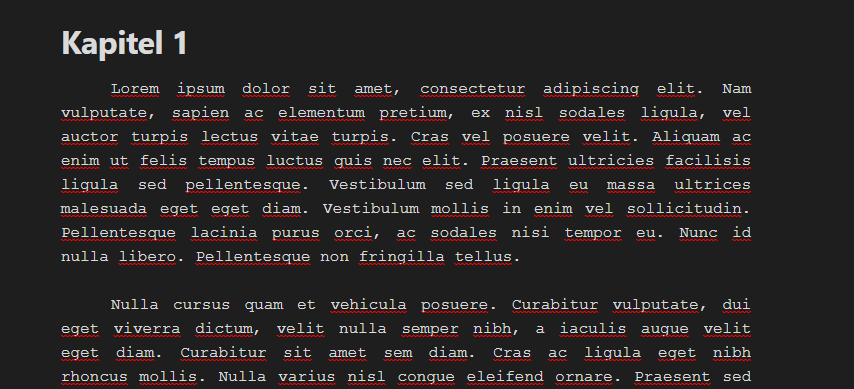 On iOS (only in edit mode, reading mode looks fine) it looks like this: