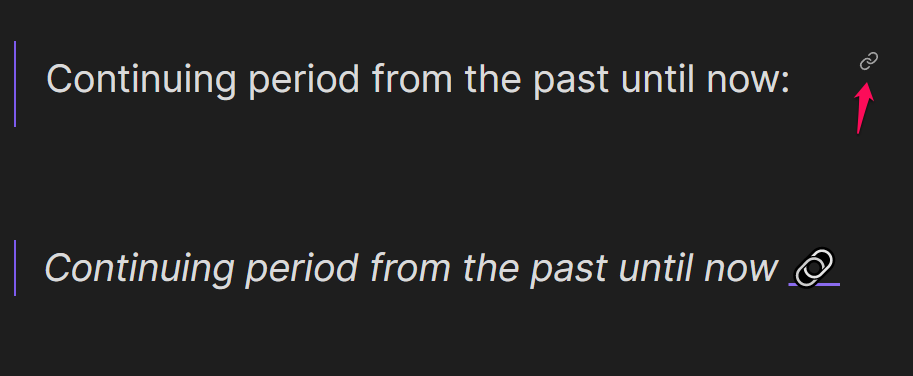 Hi everyone! Is there a way to embed a link into a small elegant icon like on the sentence above (on the screenshot)?
The first one was generated by Obsidian (Link to a block in a note function).
The second is a simple quote block. I would just like to make a clean aesthetic look instead of using word as a link placeholder.