Hi, I just started using Obsidian. And I'm following this tutorial. But I was stuck at linking notes.
Tutorial:

(from 1:15 to 3:05)
Steps to reproduce:
Create a first new note.
Type in anything.
Create a second new note.
Type in [[ and choose the first note to link.
Click on the linked note to open.
Expected result:
Click on the linked note.
The linked note opens.
Actual result: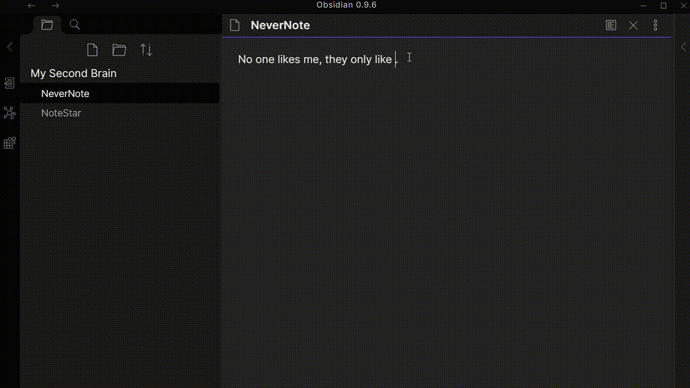 I clicked on the linked not but it did not open. What did I do wrong?
Environment:
Operating system: Windows 10 Pro 10.0.18363
Obsidian version: 0.9.6
Extras:
I haven't customized anything. I just installed, created a new vault and created two notes as per the tutorial.