Hi guys.
Am using Obsidian Mobile through Testflight on Ipad. Have an issue of paragraph indent in Edit Mode - whenever a paragraph reaches the second line, an indent is forced to the second line. The problem vanishes when I switch to Preview Mode. I don't have this problem on desktop as well.
Before and after photos below: -
Edit Mode: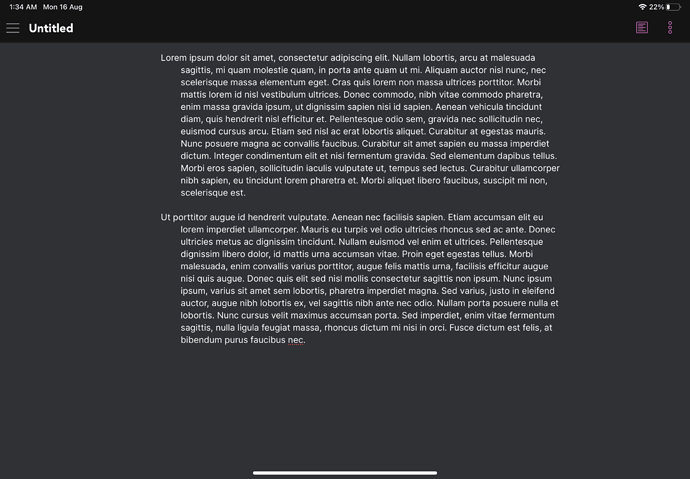 Preview Mode: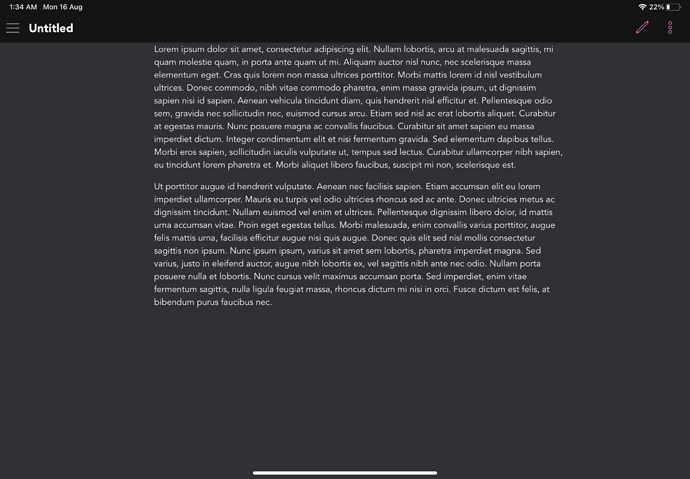 Appreciate any possible solutions. Thanks.
Regards, WJ
Things I have tried
Searched for in the forum, couldn't find similar history.
What I'm trying to do