Use case or problem
I use nested tags to indicate priorities. E.g. #prio/1, #prio/3, #prio/80 etc.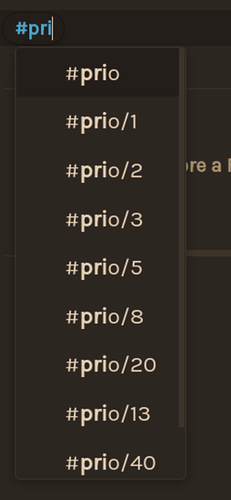 Once you start typing #pri Obsidian starts to suggest these tags.
If you type #pri3, there are no suggested results.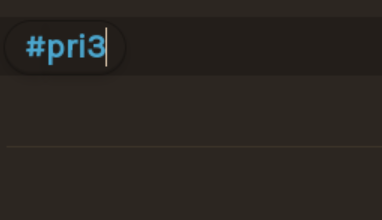 Proposed solution
It would be very nice if obsidian would include (maybe via an option) nested tags into the auto-suggestion results. This would save suers hitting the arrow keys multiple times or having to type an additional slash to find the needed tag.