It seems that if you drag and drop images into a note, the images do not go into the images folder set in the configuration. They go to the root of your vault.
They also can not be moved into the correct folder using the obsidian file manager.
The folder name there appears to be Bins:Images instead of Bins/Images.
Once you've done the above, delete everything above this line.
Environment
SYSTEM INFO:
Obsidian version: v1.1.12
Installer version: v1.1.9
Operating system: Darwin Kernel Version 20.6.0: Sun Nov 6 23:17:00 PST 2022; root:xnu-7195.141.46~1/RELEASE_X86_64 20.6.0
Login status: logged in
Catalyst license: supporter
Insider build toggle: on
Live preview: on
Legacy editor: off
Base theme: light
Community theme: Things v2.1.5
Snippets enabled: 0
Restricted mode: on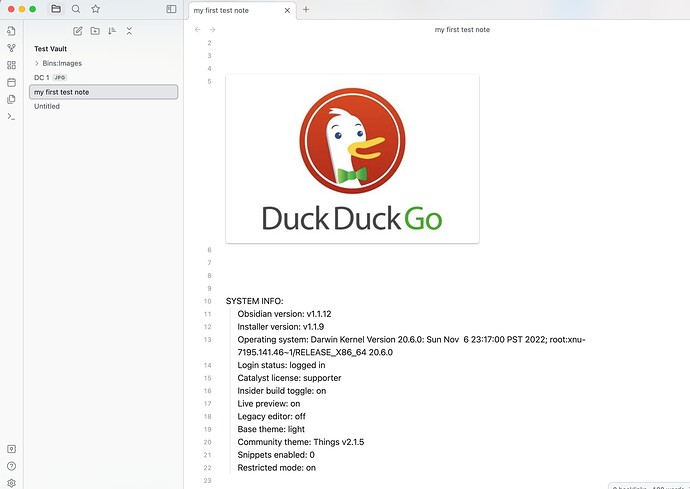 ---
Additional information