Background
For the past 6 months I've been using Anki, but recently my flashcards got longer and longer until I realised that I'm actually using Anki as a note taking app.
I would like to switch from Anki to Obsidian. The problem is that I take many screenshots and some of my notes are mostly images (I have nearly 2000 images in %appdata%/Anki2/collection.media folder distributed over around 1000 Anki flashcards).
What's the problem
I'd like to switch from Anki to Obsidian, but when I copy whole flashcard from the preview mode and paste it into Obsidian, only text is pasted and images are not:
Whereas when I paste to Word it works great: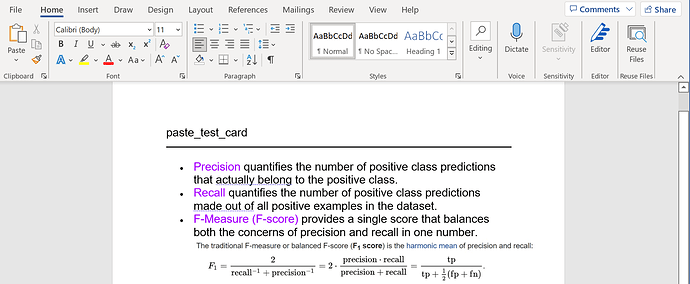 What I also tried
I tried copying and pasting Anki note as an html:
I really hope there is a solution to this problem. If not, I think I will just stick to Anki.