Things I have tried
What I'm trying to do
I've followed the instructions and setup a vault from the iOs mobile app and then opened that vault on the Windows desktop app using iCloud drive.
It's nice to have the vault synced but it's not very smooth.
I often have copies of notes created with a …(1) at the end. Haven't made out any patterns yet and only seen one other post here.
Today I moved my attachments and Daily notes to separate folders and it synced up ok to the mobile app.
Then I moved another set of notes to a new folder on the windows app but it doesn't sync at all. In the windows file explorer it just shows the blue circles (waiting to get synced). The iCloud status in the windows system tray shows files waiting to get synced for the past 2 hours.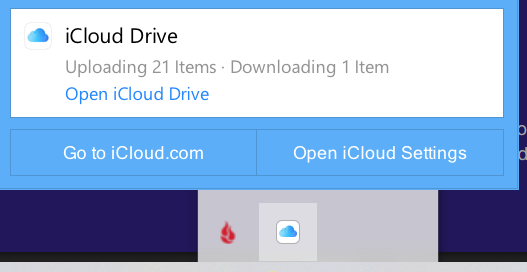 Is there a manual way to force a sync?
Are others using iCloud sync reliably?