HTML comments directly after nested bullet points changes the bullet points to dashes in preview mode.
Steps to reproduce
- bullet point 1
- bullet point 2
- bullet point 3
	- Nested bullet point 3.1
	- Nested bullet point 3.2
<!-- This is a comment -->

Yes.
Expected result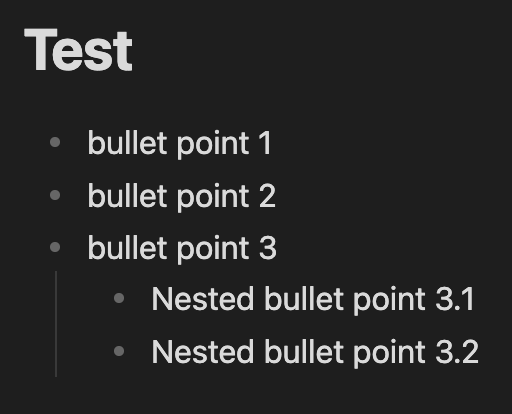 Actual result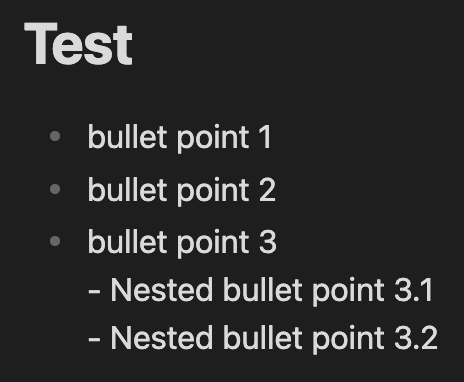 Environment
SYSTEM INFO:
	Obsidian version: v1.4.13
	Installer version: v1.4.13
	Operating system: Darwin Kernel Version 21.6.0: Mon Dec 19 20:44:01 PST 2022; root:xnu-8020.240.18~2/RELEASE_X86_64 21.6.0
	Login status: not logged in
	Insider build toggle: off
	Live preview: on
	Legacy editor: off
	Base theme: dark
	Community theme: none
	Snippets enabled: 0
	Restricted mode: on

RECOMMENDATIONS:
	none

---
Additional information
Is there a workaround? Thanks in advance!