When I insert html code before a numbered or unordered list it breaks the list in reading view. Everything is unaligned.
For example: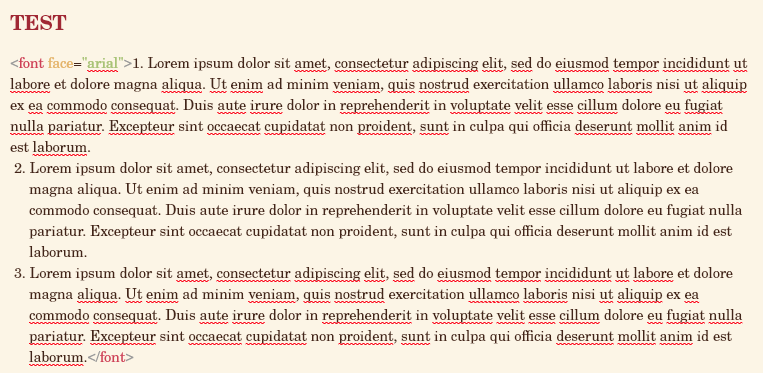 Results in: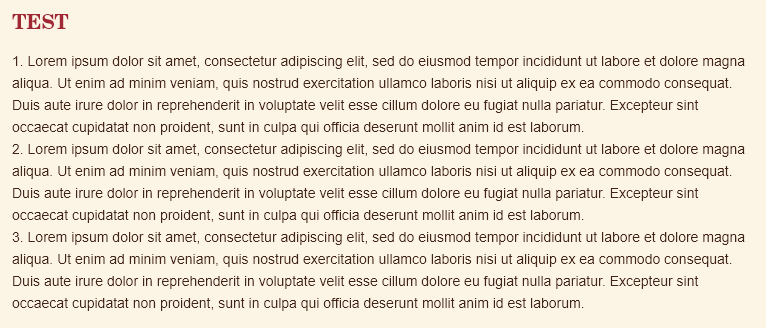 It's just an example, I have the same problem when I use <span> for example.
It works fine when I remove the html code.
Maybe I'm doing it wrong, I hope someone has a solution.
Thanks.