Things I have tried
This code colors the text in my context tags blue like I want them
 body:not(.minimal-unstyled-tags) span.cm-hashtag[class~="cm-tag-contexttest"] {
  color: blue !important; 
}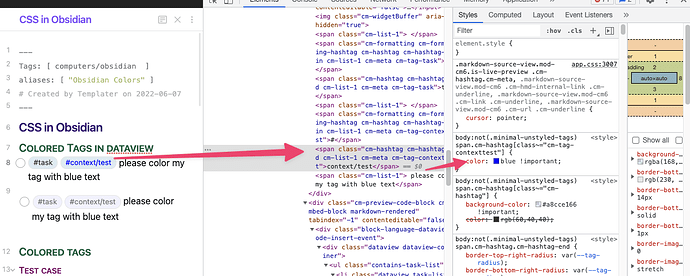 However, it does not color the same tag in the dataview query below it: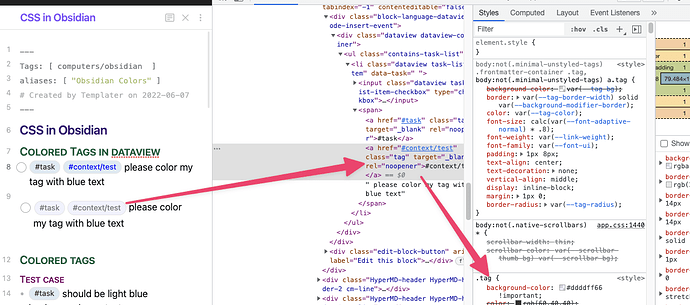 What I'm trying to do
I want all #context/... tags to have a certain look to them, and the look to be consistent even in dataview.
Why is the tag being displayed by dataview query not colored with the selector from my css?
How could I add css to style ALL context tags to be blue, or at least the one in my example, without changing non-context tags?