Things I have tried
Hello,
I want to use the dataview plugin to search the keywords. Please see the following example.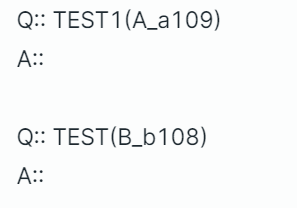 I set the 「Q::」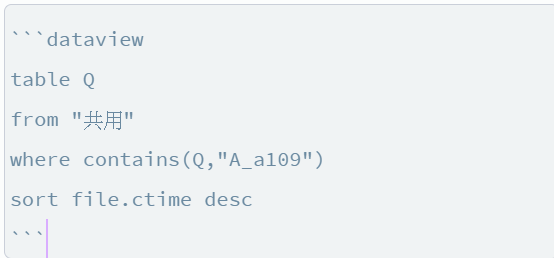 I tried to type the code as below,
table Q
from "共用"
where contains(Q,"A_a109")
sort file.ctime desc



I only want to show 「 TEST1(A_109)」because it contains the keyword 「A_a109」. But the result is not correct.
Can you help me with this question? What code should I write? Thanks you very much.