Things I have tried
Looking for instructions on community app in settings. I don't find them.
What I'm trying to do
Trying to use apps
Reinstalled all my notes on iCloud, so I had to install plugins. The set up is different from the last time when I was learning how to use apps. Note composer looks like this.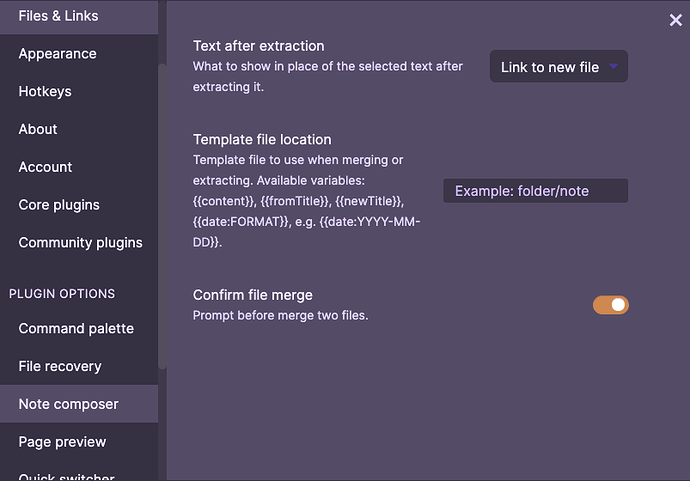 Everything looks more automatic which is great for me, but…
I have no idea of where to find out how to merge notes, extract or relocate notes. Where do I find this information?